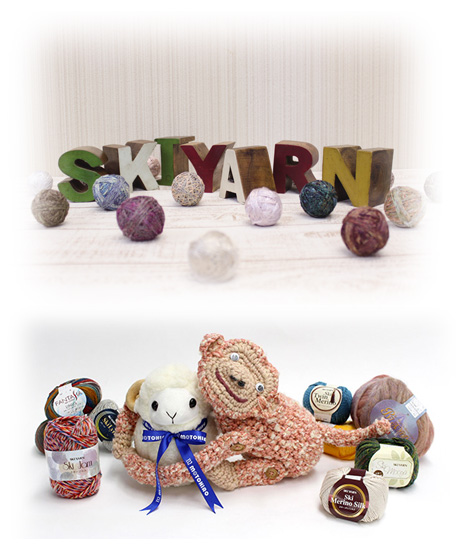 SHARING YOUR COMFORTABLE TIME WITH HAND-MADE CRAFTS
Our Hobby Crafts Department has a history of approximately 100 years of our main hand knitting yarn brand "SKI YARN " which deliver handcraft materials to the stores all over the country. The most attractive part of our department, we check raw material carefully, and we can deliver our original items to clients. It is not also attractive but also responsible and significant for suppliers like us to supply items labeled with our name and brands in a retail shop, and promoting a joyful, healing hobby of hand-made craft.
We believe to produce and manufacture more appealing in addition to SKI YARN, and develop our business into one which can enrich our customer's life.

LINES OF BUSINESSES
SKI YARN

SKI CRAFTROOM

Skill Hobby